Ranking The Most Popular Vodkas BLIND
1 min read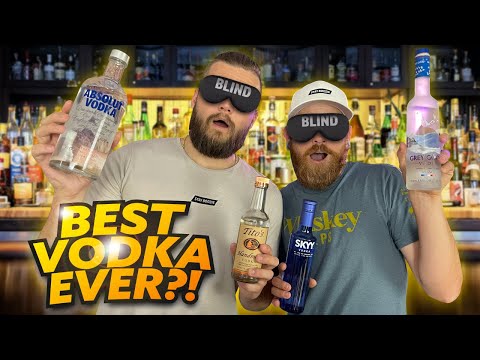 Vodka is such a popular liquor! Vodka is a staple in many home bars due to its flavorless neutral taste. This makes it a perfect liquor for mixing cocktails. (Well unless its a bad vodka then it might taste like straight ethanol lol.) BUT… Whats the BEST Vodka?!
In this video we are going to do the ultimate vodka review and taste test the top 6 selling vodka brands and rate them from worst to best. Blind Taste Test Style! Let's Rank these Vodkas and see which Brand comes up on top!
And Remember… STAY BOOZIE!
⚠️👇🔥
NEW MERCH IS OUT! 👉 https://stayboozie.com/
WHAT IS THE BEST VODKA?! – Ranking Popular Vodka Brands from Worst to Best

What's the best light beer?! https://youtu.be/Gm3oP21fd70
❤️ Subscribe for upcoming videos here: https://www.youtube.com/c/Let'sGetBoozie
👍 Follow us!
Instagram:
https://www.instagram.com/stayboozie/​​
Facebook:
https://www.facebook.com/stayboozie​​
#RANKING #POPULAR #VODKA
The most popular vodka brands that we are ranking and reviewing today are:
– Grey Goose Vodka
– Tito's Hand Made Vodka
– Absolut Vodka
– Skyy Vodka
– Svedka Vodka
– Smirnoff Vodka